Imagine this:
Now, imagine all post-consumer glass bottle waste being transformed into art. Check out these ten inspiring projects by innovative thinkers, people who think twice about simply throwing out their trash.
10.
Jan Frink
fuses together recycled wine bottles to create artistic platters.
9.
Dessin Creations
makes all kinds of jewelry using recycled bottles, from bangles and pendants to elegant earrings.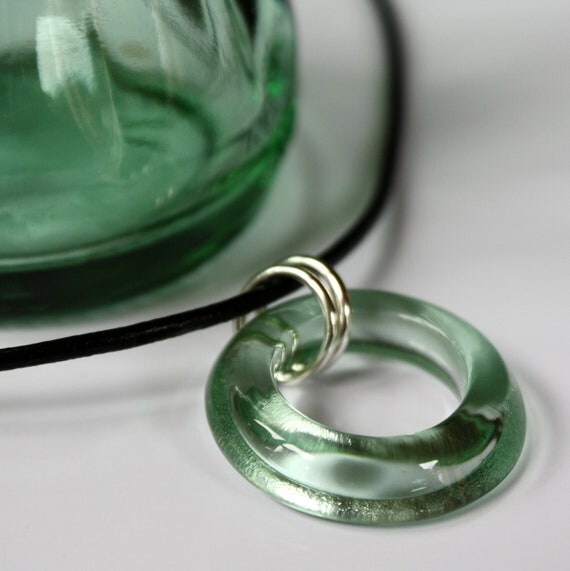 8.
Amber Cowan
uses flameworking, blowing, and hot-sculpting recycled, up-cycled, found and second-life glass that is usually American pressed glass from the 1940's-1980's.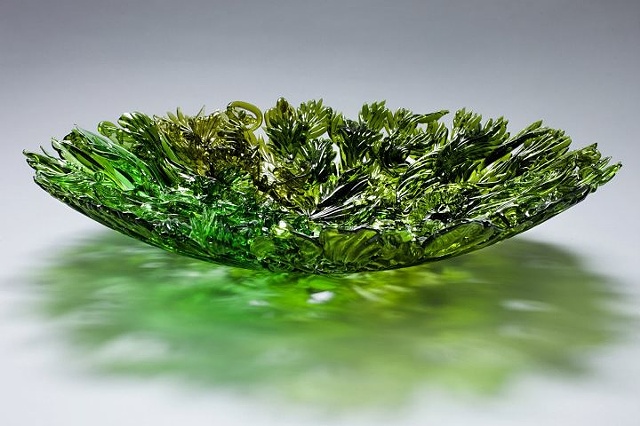 7.
This wine bottle chandelier by
Kathleen Plate
is only one of her countless breath-taking creations.
6.
Louise Craig
creates unusual bowls and platters, wall hangings, lights, tiles and more with recycled glass bottles.
5.
Yelp
features a private home mosaic made with recycled beer and wine bottles.

4.
The Traveling Circus
features efficient earth homes with colorful recycled glass bottles in Taos, NM.
3.
This
Bottle chair
not only uses post-consumer waste, but blends well into its natural environment. I wonder how comfortable it is?
2.
1.
Take green living one step further by consumig less during the holidays. This
Recycled bottle Christmas tree
in Shanghai is certainly a popular attraction.
Now, where does this leave us?
Here's a simple
DIY poject
to inspire your imagination. Check out this great
tutorial
on how to make your own recycled glass bottle coffee table.