Derek
doesn't generally wear ties, but for our wedding, he wore a snazzy silk necktie with a tree frog print. He has since given it away, which is unfortunate since I am now feeling inspired to transform old ties into a dress for Confuence's 2013
Trashion Show
...
It's not often that I have unique decorative silk in my stash of scrap fabric. Old ties provide a perfect solution for small projects, or for projects requiring small pieces of fabric. Imagine - each piece would be entirely unique!
There's possibly nothing more exciting than taking something that looks old and tattered and remaking it into a brand-new item. Following is a
top ten
list to give you inspiration for your next project using recycled neckties:
1.
Weaver Girl
weaves together colorful rugs using old neckties. The tips of each tie add a playful fringe to her rugs, and they show you the individual patterns of each tie used.
2.
Try making a soft case for your phone, like this one by
Groundsel
.
3.
Escot Handbags
makes all sorts of quality accessories with recycled ties, including wallets, jewelry, eye pillows, and coffee cozies. Each piece is one-of-a-kind.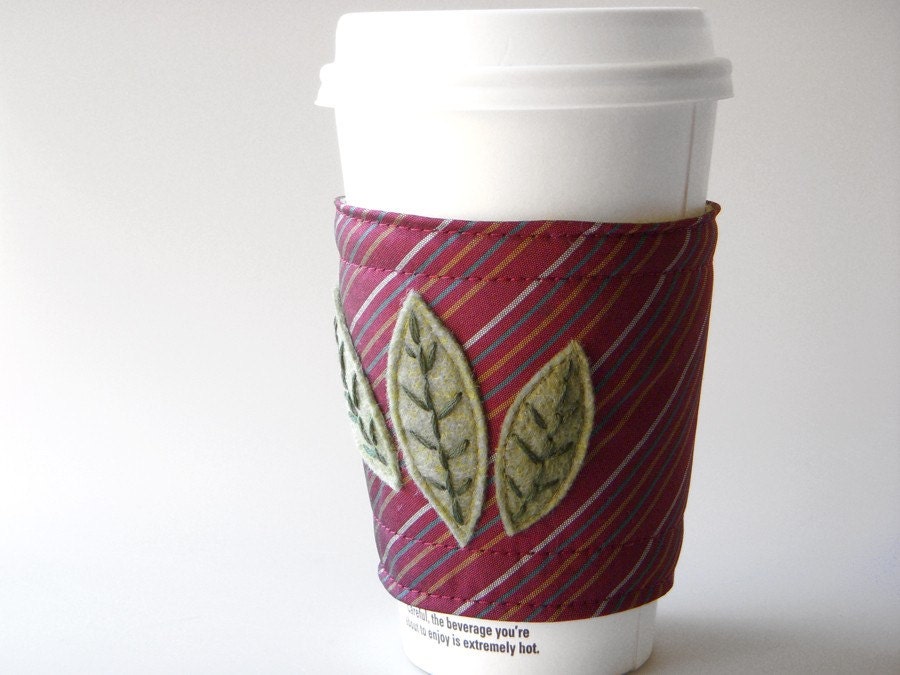 4.
This bracelet by
Untied
is one in a collection of jewelry and key chains, all unique, fabricated with upcycled silk ties.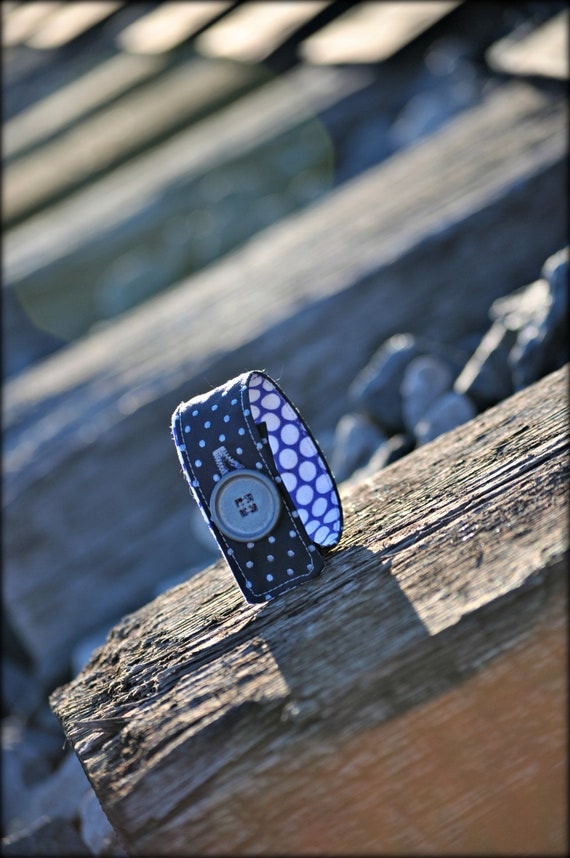 5.
Gypsy Tailor
creates sweet little pouches, bows and other accessories using a blend of different material. The inside of each pouch is made using recycled neckties.
6.
The seats of dining room chairs can wear out quickly.
Smooth Pebble
has taken neckties to replace her seat cushions, and has created entirely unique furniture. E-How provides a
tutorial
on how to do this yourself.
7.
Silk ties are a choice fabric for eye pillows. Fill them with dried lavender for a truly relaxing appeal. Goia Boutique sells hand sewn eye pillows created with recycled silk ties.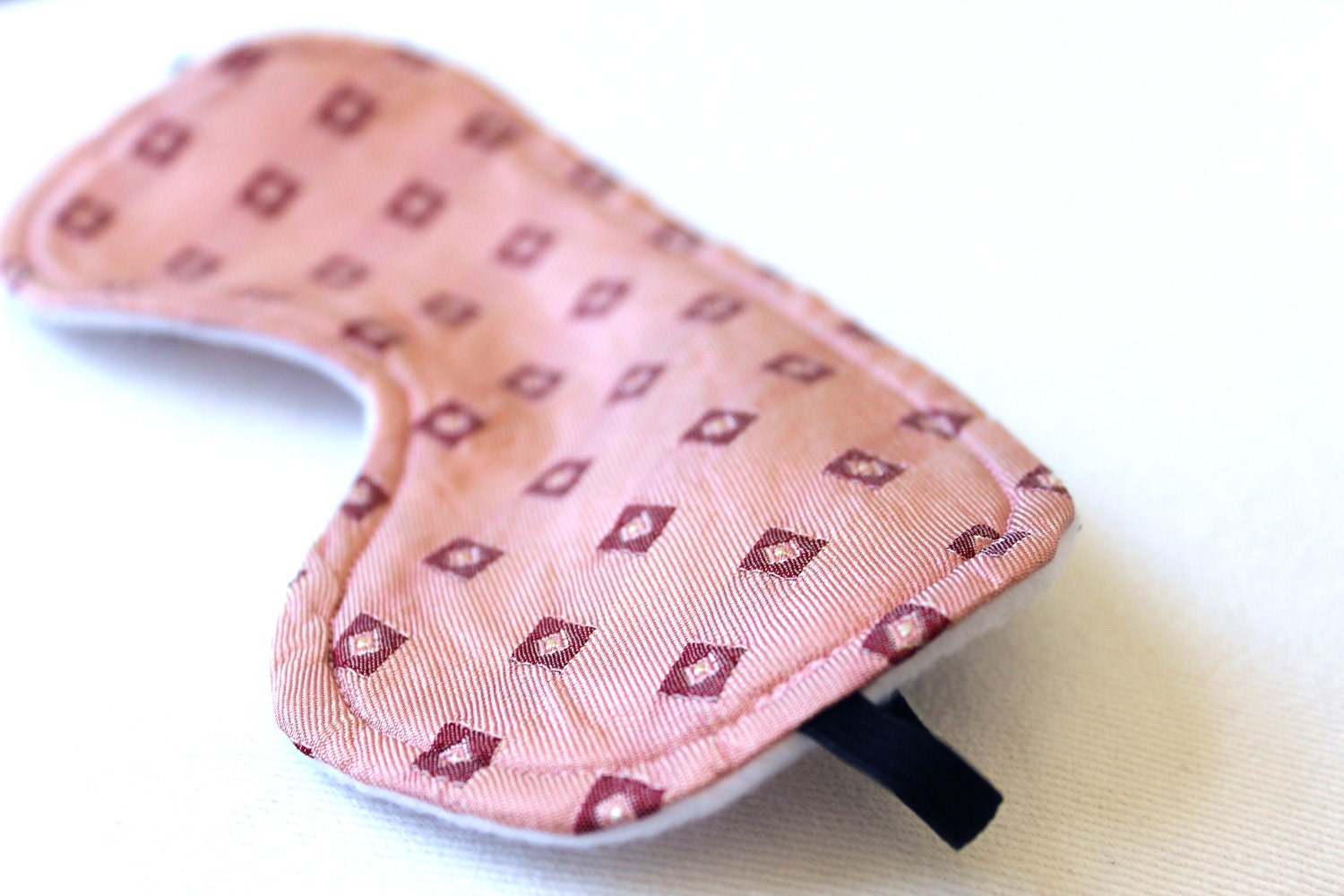 8.
This list wouldn't be complete without a necktie dress. My favorite one is featured by
Auh2odesigns
. It's playful, colorful, and stylish. I can see wearing this dress with leggings and cowgirl boots!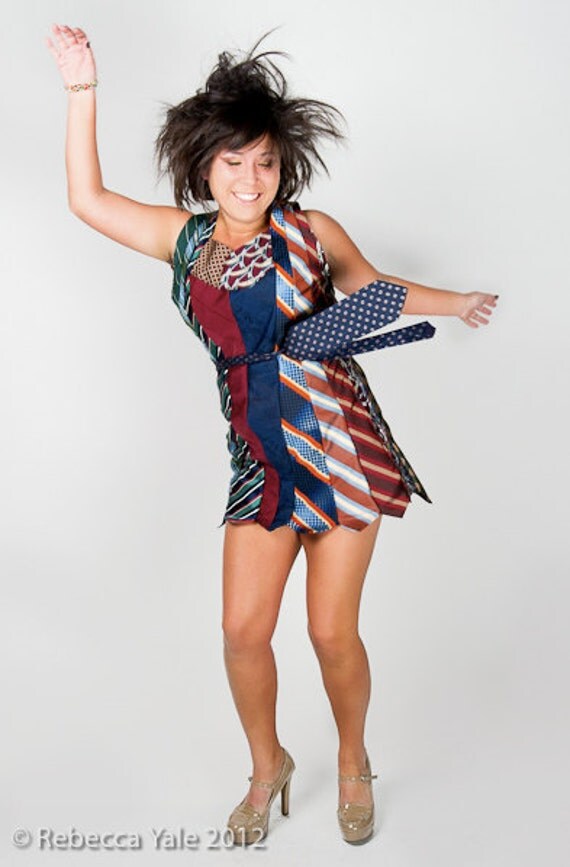 9.
If you're looking for a way to quickly spruce up an outfit, check out this necklace by
Prixprix
.
MadeByMarzipan
offers an excellent
video tutorial
on how to make one of these yourself.
10.
Bet Ison
used denim, velveteen, neckties, and brocade to make this quilt. The quilt uses the
golden mean
to make a spiral, a Fibonacci spiral. The Greeks believed there to be three facets to beauty: symmetry, proportion, and harmony. They were attuned to beauty as an object of love. You can see this principle at work in many of Bet Ison's quilts.
Do you have any ideas on how you might recycle used ties? Do you have any projects to share? Feel free to comment to add to this inspirational list.