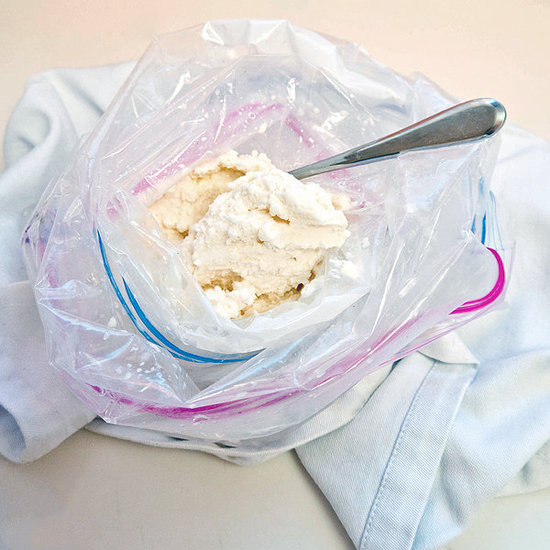 Making ice cream in a bag seems like an essential part of every childhood. It's unbelievably simple, and the ice cream is actually delicious. Yet, I had no idea that it was even possible until I worked at a
school
. With summer temperatures in the 90s, favorite activities included water play and making ice cream in a bag.
This recipe is enough for one child (or adult, for that matter). It's a perfect activity to do with children since each can make his/her own.
Ingredients & Materials Needed:
1/2 C. half & half
1/2 tsp vanilla
1 T. sugar
4 C. crushed ice
4 T. salt
2 quart size Zip-loc bags
1 gallon size Zip-loc freezer bag
A hand towel to prevent fingers from freezing
Directions:
Mix the half & half, vanilla and sugar together in one of the quart size bags. Seal tightly, squeezing out as much air as possible.

Place this bag inside the other quart size bag, again leaving as little air inside as possible and sealing well.

Put the two bags inside the gallon size bag and fill it with ice, then sprinkle salt on top. Again let all the air escape and seal the bag.

Wrap the bag in the towel. Shake the bag vigorously, making sure the ice surrounds the cream mixture. Keep shaking until your ice cream is ready, approximately 5-8 mins.
That's it! Scoop the ice cream into a bowl or onto a cone and watch your child's face glow.