Is your
herb garden
bursting at the seams with oregano? Given the many health benefits that oregano provides, it would be a shame to let it go to waste. My kitchen counters are piled with fresh oregano, much of it
drying for later use
, some soaking in oil to use in cooking and
salves
, and some of it soaking in vinegar for tasty salad dressings.
While bustling about my kitchen inside my oregano aroma bubble, I wondered what else I might do with the prolific herb. I came up with the following
Top Ten list
. I would be interested in more ideas, so please feel free to comment and share.
If you would like to purchase
fresh, organic dried oregano
, I do have plenty!
Top Ten Uses For Oregano
1.
Soap For Goodness Sake
uses oregano combined with some other sensational herbs to create naturally sweet and savory
Oregano Lemon Sage Soap
.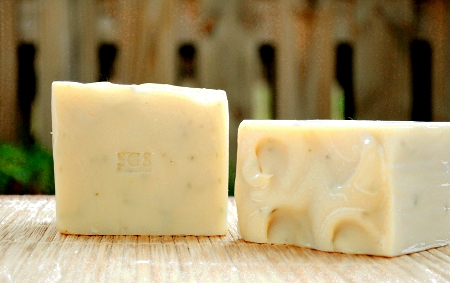 2.
Oil of Oregano Site
writes that the oil helps to prevent infections and cure skin fungi such as athlete's foot. It can also help to eliminate lice infestations and intestinal worms. Oil of oregano can be used externally as strong analgesic and anti-rheumatic agent. Diluted oil of oregano can even be applied on a toothache to relieve pain. It is also beneficial for respiratory ailments as oil of oregano is used to treat lung conditions, bronchitis, sinusitis and cold symptoms like cough. It has also been used to induce menstruation during early nineteenth century by physicians.
3. For easy year-round storage,
Been There Dug That
recommends simply
drying oregano
. Not only does your herb not go to waste, but it offers a rustic country charm when hanging to dry.
4. Try making an
oregano flavored Balsamic vinegar
like this tasty variety sold by
Virgin and Aged
.
5. Oregano and tomatoes: the two most important ingredients in pizza sauce. This
homemade pizza sauce
by
Two Tarts
will "knock your socks off."
6. Hub Pages writes that health benefits of
Oregano Tea
inc
lude antioxidants, treatment of mild fevers, coughs, colds, and influenza, indigestion, flatulence, and bloating, menstrual cramps, seasonal allergies, and arthritis. To prepare the tea, pour 1 cup of boiling water over 1 teaspoon of dried oregano leaves or 3 teaspoons of fresh oregano leaves, cover, steep for 10 minutes, strain, and drink.
7. I can relate to Kristina of
A Lovely Morning
you writes that "You are often compelled to eat what's knocking down the back door, which forces you to get creative with your meals, instead of eating the same things all the time." She shares her
spicy oregano pesto recipe
with us.
If you have abundant oregano,
Food With Kid Appeal
demonstrates how you can
freeze your pesto
in ice cube trays for convenient future use.
8. I do love
soup
, especially with our currently shifting hot to cold weather.
Verses From My Kitchen
offers a delightful
Lentil Basil & Oregano Soup
recipe.
9.
Taral
li
is a typical Southern Italian crunchy snack, like a bread stick, but formed in the shape of a ring.
Wild Greens and Sardines
shares a wonderful description of and recipe for this satisfying oregano-flavored snack.
10.
Home Matters by Anne Soriano
takes a moment to share her popular
Oregano Juice
recipe with us.