I often wonder how much of a positive impact I have on the earth when I make conscious sustainable decisions, such as using our
clothesline
, eating
locally raised food
, or
recycling
. Perhaps it's not important to measure my impact, provided I make consistent choices.
So, here's one. Have you ever wondered what to do with your used bottle caps besides playing
Skully
? Although we don't drink much soda, we occasionally throw away used
bottle caps
, a pity since they can actually be purchased for various
crafts
. In looking around, I found 10 fun projects to undertake:
1.
I'm sure you've stumbled upon recycled bottle cap
magnets
before. I cannot find the name of this artist, but these magnets are certainly unique, embellished with all sorts of little trinkets.
2.
Beyond Junk
creates one-of-a kind beads using old bottle caps.
3.
Make
tea light
candles
with used bottle caps, perfect for romantic outdoor dinners.
4.
Christine Klein
assembles these playful shakers using sticks and bottle caps.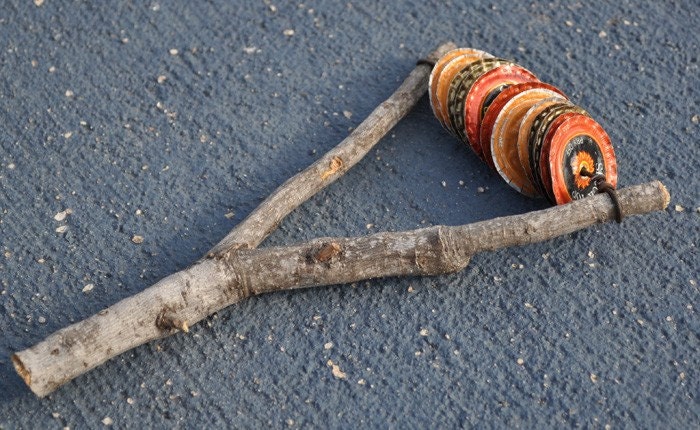 5.
Kotik
bends used bottle caps into jewelry, combined with precious metals and high quality beads.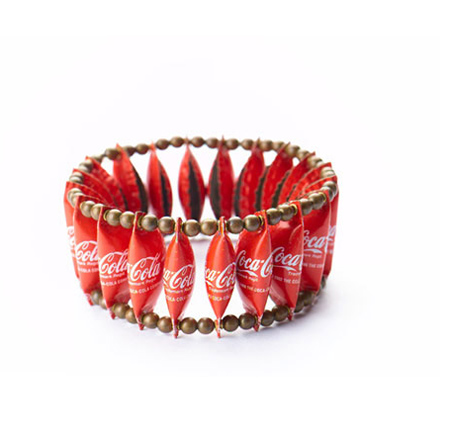 6.
Install intricate mosaics, or perhaps just a simple back splash for your bathroom, as depicted by
Build Direct
.
7.
Children in third world countries create toys out of used sugar boxes, metal scraps, and bottle caps. One example is this splendid
figurine
. String bottle caps together to make animals or dolls.
8.
A Bird In The Hand Art
provides a great tutorial on making flowers using recycled bottle caps. These make fun garden art, bound to stimulate conversation during a garden walk-about.
9.
Allison Patrick
saves bottle caps to incorporate into unique coasters.
10.
I think this one is my favorite.
BottleCapWhistles
shop sell hand fabricated whistles with all sorts of personalities. They also make cool rolling toys, planes, pendants, and more.
So...don't throw away those bottle caps. Instead, dare to make something creative!